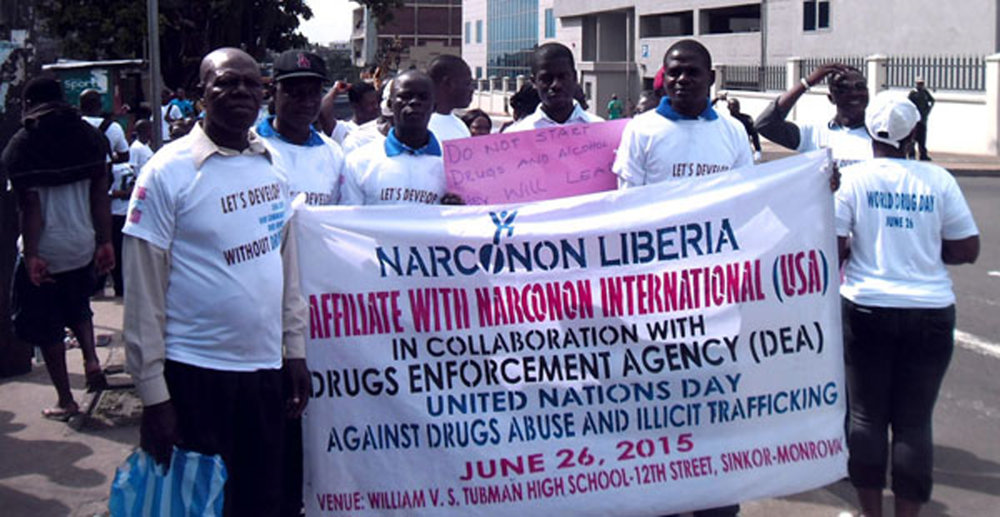 Liberia is a country that spent fourteen years in a civil war, with many of its children recruited to fight as soldiers or support staff. Once the civil war was over, both men and women have struggled with demobilization, often depending on drugs to cope with past atrocities. Given this situation with so much suffering, Narconon drug educator Joe Appiah left his home in Ghana and traveled to Liberia to spread hope of drug-free lives.
On June 26, 2015, Joe and his anti-drug volunteers joined with the Liberian Drug Enforcement Administration to create an event for public education. Together, they marched down a Monrovia street with a banner promoting the United Nations International Day Against Drug Abuse and Illicit Trafficking. At the end of their march, the group met at the William V. S. Tubman High School for a community meeting on how to fight drug abuse. Appiah suited up his volunteers with t-shirts that read "Let's develop our lives, our communities, our identities without drugs," the UN slogan for this day's event.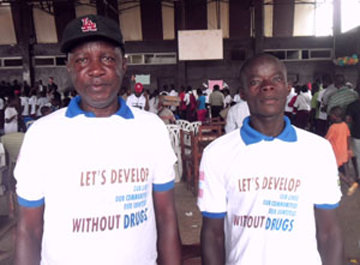 "It is so important to help all Liberians all learn that they can have a better life if they stop using drugs," Joe said. "Also, this helps prevent the spread of drugs like HIV, hepatitis and even ebola. Liberia is now free from ebola and we are happy to have helped the country achieve this goal with our anti-drug work over the past year."
Joe explained that many of these child soldiers were given drugs when they were recruited and continued to use them while serving as soldiers. Teenaged girls were taken into service as soldiers or prostitutes and struggle, post-civil war, just as much as the boys.
"In so many countries, the government is not able to provide sufficient help for the addicted, so the work of volunteers like Mr. Appiah is doubly valuable," said Clark Carr of Narconon International in Los Angeles. "Every event like this and every presentation to children in these countries provides more hope of a better future. We're grateful to Mr. Appiah and his volunteers for their selfless work."
Since 1966, Narconon rehabilitation centers around the world have been helping the addicted build new, sober lives for themselves. There are some fifty Narconon rehabilitation centers located on six continents and millions of children have been reached with the Narconon anti-drug curriculum.